---
---
Note: movie release dates change considerably, which means that some films may be released several days or weeks before or after the date in the original announcements.
Movie reviews are linked to month-by-month entries and in the movie reviews index. When we receive posters, trailers, credits or official site details we put those up on info pages awaiting review.
---
Anticipated Festivals
---
Cine Latino
Sydney: Tues 9 - Wed 24 August. Palace Norton St and Palace Verona.
Canberra: Wed 10 - Sun 21 August. Palace Electric.
Adelaide: Thur 11 - Wed 24 August. Palace Nova Eastend Cinemas.
Brisbane: Fri 12 - Wed 24 August. Palace Centro & Barracks.
Melbourne: Wed 17 - Wed 31 August. Palace Cinema Como and Palace Westgarth.
A New Festival of Latin American Cinema is the first national festival dedicated to exploring the diverse and exciting Latin American cinema of now. The program brings together the best new films from Mexico, Brazil, Paraguay, Argentina, Cuba, Uruguay, Colombia, Venezuela, Chile, Guatemala and Puerto Rico.
Designed to provide audiences with the chance to experience the sights, sounds and stories of Latin America, CINE LATINO will showcase over 30 films this August exclusively at Palace Cinemas nationally.
www.cinelatinofilmfestival.com.au
---
Melbourne International Film Festival
From 28 July
Celebrating 65 years, the Melbourne International Film Festival (MIFF) is thrilled to reveal a line-up of special guests including the brightest names in feature-filmmaking, award-winning documentary makers, and a huge array of Australia's finest acting and filmmaking talent.
For more information visit miff.com.au
---
Anticipated Movies
---

Release due 11 th
trailer / photos, links, more




---

Down Under (2016)

A black comedy set during the aftermath of the Cronulla riots, it is the story of two carloads of hotheads from both sides of the fight destined to collide.

---

Release due 04 th
trailer, photos, links, more




---

Embrace (2016)

Australian doco written/directed by Taryn Brumfitt. EMBRACE is told from the point of view of Taryn as she traverses the globe talking to experts, women in the street and well-known personalities about the alarming rates of body image issues that are seen in people of all body types. In her affable and effervescent style, Taryn bares all (literally) to explore the factors contributing to this problem and seeks to find solutions.

---

Release due 04 th
trailers, photos, links, more




---

Absolutely Fabulous The Movie (2016)

Appropriate for their big screen debut, Edina Monsoon and Patsy Stone (Jennifer Saunders and Joanna Lumley) are still oozing glitz and glamour, living the high life they are accustomed to; shopping, drinking and clubbing their way around London's trendiest hotspots. But when they accidentally push Kate Moss into the river Thames at an uber fashionable launch party, Eddy and Patsy become entangled in a media storm surrounding the supermodel's untimely demise and are relentlessly pursued by the paparazzi. Fleeing penniless to the glamorous playground of the super-rich, the French Riviera, they hatch a plan to make their escape permanent and live the high life forever more!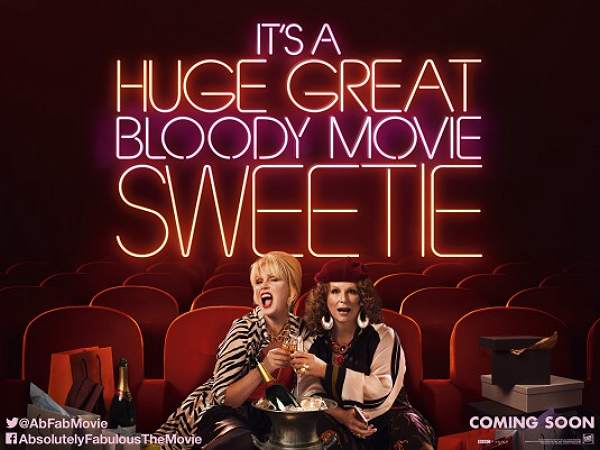 ---

Release due 11 th
review, photos, links, more




---

Our Kind of Traitor (2016)

From John Le Carre's novel. A couple find themselves lured into a Russian oligarch's plans to defect are soon positioned between the Russian Mafia and the British Secret Service, neither of whom they can trust.

---

Release due 11 th
trailers, photos, links, more




---

Spectral (2016)

An elite Spec Ops team on a mission to take down an aggressive phantom threat that cannot be explained.

---

Due for release 11 th
trailers, photos, links, more




---

Louder Than Bombs (2016)

An upcoming exhibition celebrating photographer Isabelle Reed (Isabelle Huppert, The Piano Teacher) three years after her untimely death brings her eldest son Jonah (Jesse Eisenberg, The Social Network) back to the family house -- forcing him to spend more time with his father Gene (Gabriel Byrne, The Usual Suspects) and withdrawn younger brother Conrad (Devin Druid, TV's Louie) than he has in years. With the three of them under the same roof, Gene tries desperately to connect with his two sons, but they struggle to reconcile their feelings about the woman they remember so differently.

---

Release due 18 th
trailer, photos, links, more




---

High Rise (2015)

Based on the story by J. G. Ballard. London, 1975. A slick apartment tower rises above the Thames, the beginnings of what will soon become the world's biggest financial hub. Dominating the landscape, it is simply called the High-Rise... its address a mark of exclusivity. Its newest resident is Robert Laing (Tom Hiddleston) an ambitious young doctor utterly seduced by the lifestyle and cutting-edge technology the high-rise has to offer. Laing meets Wilder (Luke Evans), a charismatic provocateur who introduces him to the seedy underbelly of the high-rise. The cracks in this apparently flawless society grow rapidly, and Laing is shocked at the depravity he sees.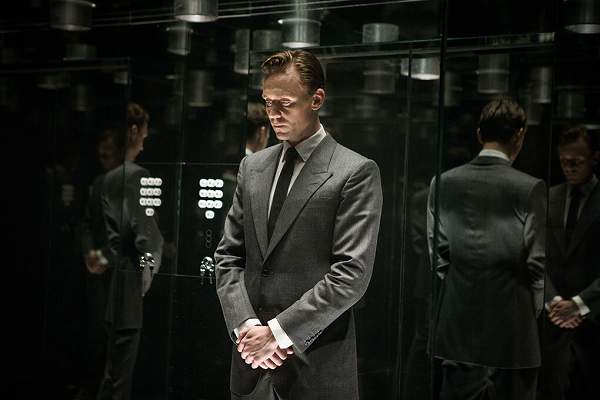 ---

rescheduled to July 11th
photos, links, more




---

Free State of Jones (2016)

an epic wartime action romance about one man's defiance which led to a revolution on and off the battlefield. FREE STATE OF JONES is based on the thrilling and moving true story of Newton Knight (McConaughey), a soldier who, in a time of conflict that divided a nation, flees the battlefields after being disillusioned by the horrors of war

---

Release due 18 th
trailer, photos, links, more




---

Kubo and the Two Strings (2016)

Kubo lives a humble life in a small shoreside village until he accidentally summons a spirit from his past which storms down from the heavens to enforce an age-old vendetta. Kubo joins forces with Monkey (Charlize Theron) and Beetle (Matthew McConaughey), and sets out on a quest to save his family and solve the mystery of his fallen father, the greatest samurai warrior the world has ever known. With the help of his shamisen - a magical musical instrument - Kubo must battle gods and monstersto unlock the secret of his legacy, reunite his family and fulfill his destiny. (animated)
---

Release due 25 th (AU) 3 Jun rd (US)
trailers, photos, links, more




---

Popstar: Never Stop Never Stopping (2016)

Comedy set in the world of the LA music scene



Buy from Amazon, help us fund the site