---
---
Note: movie release dates change considerably, which means that some films may be released several days or weeks before or after the date in the original announcements.
Movie reviews are linked to month-by-month entries and in the movie reviews index. When we receive posters, trailers, credits or official site details we put those up on info pages awaiting review.
---
Spanish Film Festival
Sydney: Tues 12 April -- Sun 1 May, Palace Norton St & Palace Verona
Melbourne: Wed 13 April -- Sun 1 May, The Astor Theatre, Palace Cinema Como, Kino Cinemas & Palace Westgarth
Canberra: Tues 19 April -- Sun 8 May, Palace Electric Cinema
Brisbane: Tues 19 April -- Sun 8 May, Palace Barracks & Palace Centro
Perth: Thurs 21 April -- Wed 11 May, Cinema Paradiso & Luna On Sx
Adelaide: Wed 4 May -- Sun 22 May, Palace Nova Eastend
Hobart: Wed 4 May -- Sun 15 May, State Cinema
The program of 32 films and a session of shorts (Short Films From The Heart (Inspiración Del Corazón), will screen exclusively at Palace Cinemas nationally.
For more information see their web site
---
Irish Film Festival
Apr 7 - 10, 2016
The 2nd annual Irish Film Festival returns in 2016 boasting a melting pot of films to provide a window into Irish culture. The Festival will present eight feature films and three shorts.
The Irish Film Festival provides an essential window onto contemporary Irish culture for all Australians. Whether you're of Irish heritage or just have an affection for the Emerald Isle and its people, the Irish Film Festival is a must.
Website: www.irishfilmfestival.com.au
Facebook: Irish Film Festival Australia
Twitter: @irishfilmfestau
Instagram: @irishfilmfestau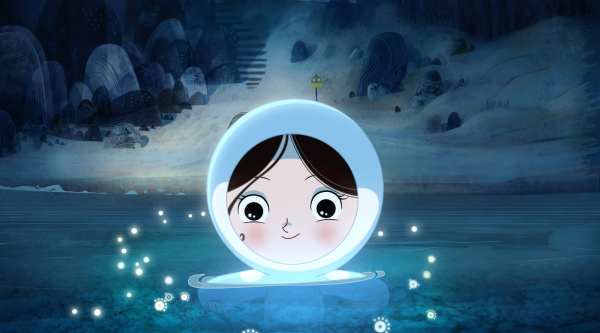 ---
Holocaust Film Series
30 Apr to 11 May
MELBOURNE: Classic Cinemas, Elsternwick
SYDNEY: Event Cinemas, Bondi Junction
Filmmakers Monique Schwarz and Jonatan Jerichow will be in Melbourne to present their films at the upcoming HOLOCAUST FILM SERIES (HFS), to take place in Melbourne and Sydney from 30 April until 11 May.
Laura Tiko and Lauren Papadouplos attended a preview and recommend it highly.
Visit the official website at: www.jiff.com.au/hfs
---
Related Events
---
Ice Age Live! A Mammoth Adventure
Newcastle 25th March -- 27th March Newcastle Entertainment Centre
Brisbane 1st April -- 3rd April Brisbane Entertainment Centre
Melbourne 8th April -- 10th April Hisense Arena
Sydney 15th April -- 17th April Allphones Arena
Perth 22st April -- 24th April Perth Arena

The first show of its kind to combine exceptional ice skating, aerial arts, puppetry and film, Ice Age Live! A Mammoth Adventure will be the coolest event since the mammoths came back. Sid, Manni, Diego and of course Scrat will be appearing as life-sized 3.6-metre-tall figures in an awe-inspiring journey with a new story based on the first three films from one of the top-grossing international animated film franchises of all time.
The show is co-directed by the brilliant mind behind the Cirque du Soleil productions, Ka and Dralion, Guy Caron, with story, music and lyrics created by Ella Louise Allaire and Martin Lord Ferguson (Cirque du Soleil, Holiday on Ice and APM Music).
For more information: www.IceAgeLive.com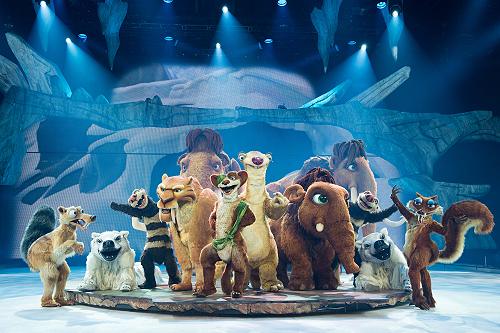 Anticipated Movies
---

Release due 7 th
web site/ trailer /

---

The Huntsman: Winter's War

The fantastical world of 2012's global hit Snow White and the Huntsman expands to reveal how the fates of two characters, The Huntsman Eric and Ravenna, intersected before they met Snow White. Chris Hemsworth and Oscar(R) winner Charlize Theron return to their roles in a new epic action-adventure, THE HUNTSMAN.

---

Release due 7 th
web site / review, trailer




---

Rams aka Hrútar (2015)

WINNER 2015 Cannes International Film Festival, Prix Un Certain Regard, and 11 EDDA Awards (Iceland's Academy Awards) including Best Picture, Director, Lead and Supporting Actors. Majestically shot in a spectacular, weather-swept valley, this wryly observed fable about two brothers who are more obstinate than the sheep they breed begins as a droll comedy about rural life and grows into a graceful and mythic tale about family, community and legacy.

---

Release due 07 th
no more info




---

Russian Ark (2015)

No further information (Cinema Nova exclusive)

---

Release due 07 th
web site / photos, links, more




---

The Jungle Book (2016)

After a threat from the tiger, Sheer Khan, forces him to flee the jungle, a man-cub named, Mowgli, embarks on a journey of self discovery with the aid of the panther, Bagheera, and the free spirited bear, Baloo.

---

Release due 9 th
web site / trailer / review, links, more




---

National Theatre Live Les Liasions Dangereuses (2016)

National Theatre Live brings the Donmar Warehouse's highly anticipated new production of LES LIASIONS DANGEREUSES to cinemas. Directed by Josie Rourke (Coriolanus), the cast includes Michelle Dockery (Downton Abbey), Janet McTeer (The White Queen) and Dominic West (The Wire). In 1782, Choderlos de Laclos' novel of sex, intrigue and betrayal in pre-revolutionary France scandalised the world. Two hundred years later, Christopher Hampton's irresistible adaptation swept the board, winning the Olivier and Evening Standard Awards for Best Play. Josie Rourke's revival now marks the play's thirty year anniversary

---

Release due 14 th
web site/ review, trailer and links

---

The Boss (aka Michelle Darnell)

Melissa McCarthy (Bridesmaids, The Heat, Tammy) headlines MICHELLE DARNELL as a titan of industry who is sent to prison after she's caught for insider trading. When she emerges ready to rebrand herself as America's latest sweetheart, not everyone she screwed over is so quick to forgive and forget.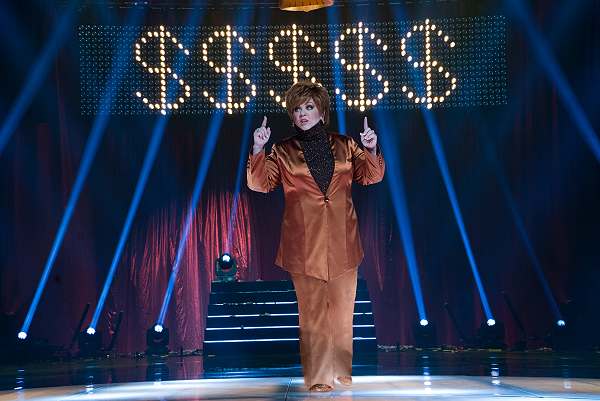 ---

Release due 14 th
web site / trailer / photos, links, more




---

Remembering the Man (2016)

At a prestigious Catholic boys school in Melbourne in the seventies, Tim Conigrave and John Caleo fell madly in love...

---

Release due 14 th
web site / trailer / review




---

Allegiant (2016)

The Divergent Series: Allegiant is part one of the final instalment of the Divergent series which started life as a bestselling young adult sci-fi series written by Veronica Roth. After the earth-shattering revelations of Insurgent, Tris must escape with Four beyond the wall that encircles Chicago, to finally discover the shocking truth of the world around them

---

Release due 14 th
trailer / review




---

Wide Open Sky (2015)

Wide Open Sky follows the heart-warming story of an outback Australian children's choir. Chronicling their journey from auditions to end-of-year concert, the trials of trying to run a children's choir in a remote and disadvantaged region are revealed. Here, sport is king and music education is non-existent. Despite this, choir mistress Michelle has high expectations. She wants to teach the children contemporary, original, demanding music. It becomes clear for the children to believe in themselves, they all need someone who believes in them. Set against a landscape of devastating beauty, Wide Open Sky is a moving portrait of the fragile world of possibility that is childhood and reminds us why no child, anywhere, should grow up without music.

---

Release due 16 th
web site / trailer / no more info




---

Renoir: Revered and Reviled (2016)

He was an artist that was instrumental in creating the Impressionist movement and then totally rejected it and went in a completely new direction -- with extraordinary results. From the Barnes Foundation, Philadelphia.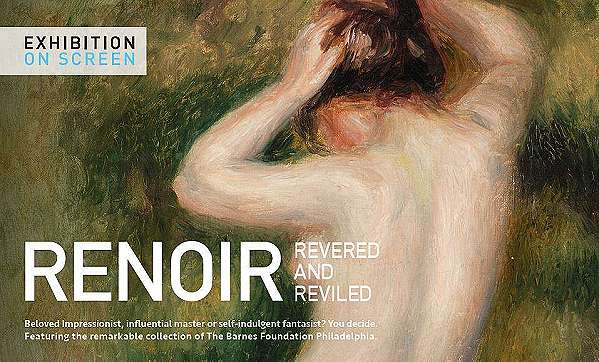 ---

Release due 21 th


IMDb / review, trailers, photos, links, more




---

Mr Right

Anna Kendrick is unlucky-in-love Martha. When she meets Francis (Sam Rockwell) he seems like the perfect guy -- and if you don't count that he's a hitman on the run from crime cartels, he may just turn out to be MR RIGHT.

---

Now releasing 12 th May
Trailer / web site / photos, links, more




---

Whiskey Tango Foxtrot (2016)

Whiskey Tango Foxtrot is based on the book The Taliban Shuffle: Strange Days In Afghanistan And Pakistan by journalist Kim Barker.

---

Release due 21 st
web site / trailer / no more info




---

Eddie the Eagle (2015)

The inspiring exploits of Michael Edwards, better known as "Eddie the Eagle," the most famous ski jumper in Britis hhistory.

---

Release due 21 st
review




---

Marguerite (2015)

Loosely inspired by the life of Florence Foster Jenkins. Marguerite sings. wholeheartedly, but terribly out of tune. When a young, provocative journalist decides to write a rave article on her latest performance, She decides to train for her first recital in front of a crowd of complete strangers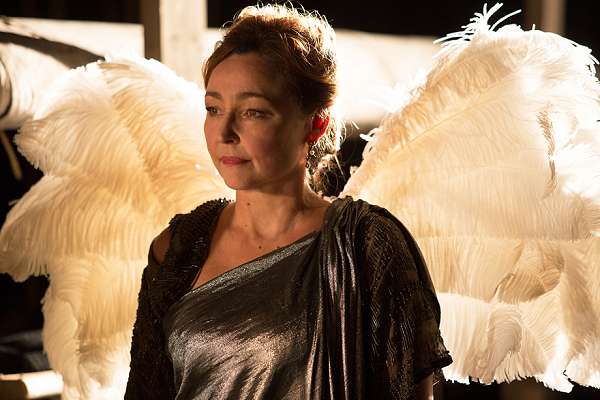 ---

Release due 21 st
web site / review, trailer, photos, links, more




---

Midnight Special (2016)

A provocative, genre-defying film as supernatural as it is intimately human, it follows a father, Roy (Michael Shannon), who goes on the run to protect his young son, Alton (Jaeden Lieberher), a boy with mysterious powers that even Roy himself cannot comprehend.

What starts as a race from religious extremists and local law enforcement quickly escalates to a nationwide manhunt involving the highest levels of the Federal Government. Risking everything, Roy is committed to helping Alton reach his ultimate purpose, whatever that might be and whatever it costs, in a story that takes audiences on a perilous journey from Texas to the Florida coast, while exploring the bonds of love and trust, and the nature of faith.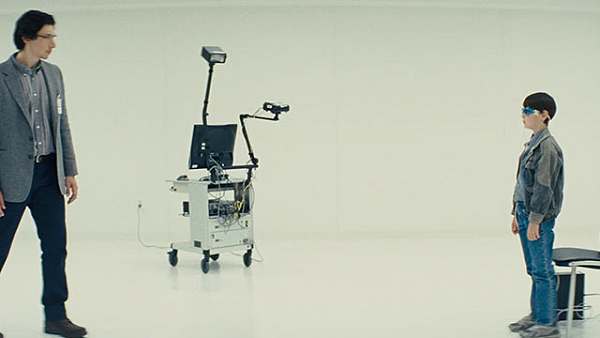 ---

Release due TBC th



---

Blood Father

Mel Gibson returns to the big screen in the edge-of-your-seat action thriller. BLOOD FATHER is based on the novel by Peter Craig (scriptwriter of The Town) and stars Gibson as John Link - an ex-con who is estranged from his teenage daughter, Lydia. When she is caught up in a drug deal gone wrong, Lydia is forced to reach out to Link. Only he can protect her from the drug dealers who want her dead.

---

Release due 21 st
trailer / photos, links, more




---

Keanu (2016)

Keegan-Michael Key and Jordan Peele, a.k.a. the hugely popular comedy duo Key & Peele, star as Clarence and Rell, two cousins who live in the city but are far from streetwise. When Rell's beloved kitten, Keanu, is catnapped, the hopelessly straight-laced pair must impersonate ruthless killers in order to infiltrate a street gang and retrieve the purloined feline. But the incredibly adorable kitten becomes so coveted that the fight over his custody creates a gang war, forcing our two unwitting heroes to take the law into their own hands.

---

Release due 21 st
web site / trailer / photos, links, more




---

The Huntsman: Winter's War (2016)

As a war between rival queen sisters Ravenna and Freya escalates, Eric and fellow warrior Sara, members of the Huntsmen army raised to protect Freya, try to conceal their forbidden love as they combat Ravenna's wicked intentions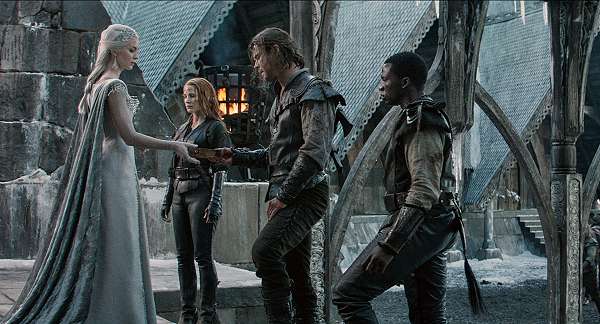 ---
Release due 26 th
web site / trailer / no more info
---
Alien & Aliens (Special Edition) Double Feature (1979)
Double feature at The Astor Theatre Melbourne. Classic science fiction / horror film and it's first sequel.
---

Release due 28 th
review, photos, links, more




---

Mother's Day (2016)

Following the success of NEW YEAR'S EVE and VALENTINE'S DAY director Garry Marshall promises to again deliver big things for MOTHER'S DAY with his winning storytelling style and an all-star cast. This film follows the very different relationships between mothers and their children.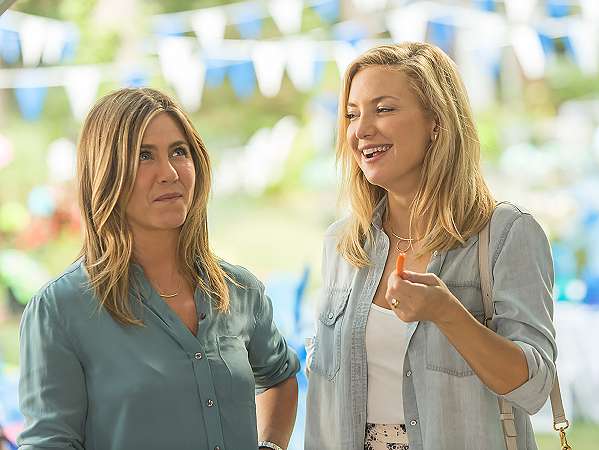 ---

Release due 28 th
web site / trailer / review




---

An (2015)

Sentaro (Masatoshi Nagase) is a middle-aged man who spends his days making and selling dorayaki. This is a sandwich of small pancakes filled with red bean paste (jam), served hot or cold. He has a small shop on a Japanese city street under the cherry trees. When 76 year-old Tokue (Kirin Kiki) applies for a job assisting him, Sentaro refuses, but he gives her a dorayaki to take with her. (release date was March 17)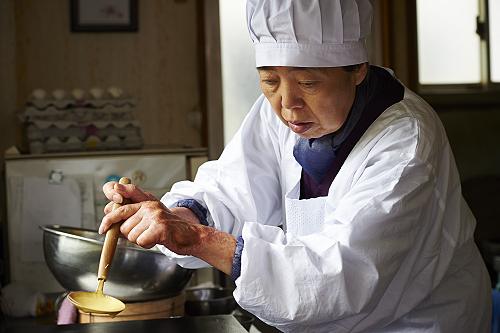 ---

Release due 28 th
web site / trailer / photos, links, more




---

The Silences (2015)

From Australian filmmaker Margot Nash comes an intimate story of the unspoken silences that stricken many families: the unwillingness to acknowledge and treat mental illness. THE SILENCES is a deeply personal account of dealing with these unspoken family secrets, built through a wealth of photographs, letters, documentary footage, oral histories and extracts from Nash's previous cinematic works. Exclusive to Cinema Nova

---

Release due 28 th
review, trailer, photos, links, more




---

Captain America Civil War (2016)

Political interference in the Avengers' activities causes a rift between former allies Captain America and Iron Man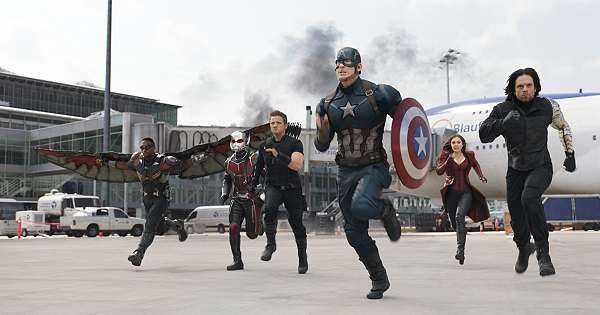 ---

Featured DVD/BlueRay/Digital Releases

---

Release due ? th
web site / trailer / review




---

Little Dead Rotting Hood (2016)

LITTLE DEAD ROTTING HOOD is released on DVD in Australia in April.

LITTLE DEAD ROTTING HOOD is a sinister take on the classic Brothers Grimm fairytale. Something sinister is lurking in the woods, and the residents of the small town nearby are falling victim to its bloodlust. When the town sheriff (Balfour) discovers that the wolves inhabiting the nearby forest are getting more aggressive and even deadly, he soon uncovers a danger beyond his imagination.
---

Release due 1 st
web site/ trailer / review

---

Star Wars The Force Awakens (Episode VII)

Star Wars: The Force Awakens is a continuation of the saga created by George Lucas set thirty years after Star Wars: Episode VI - Return of the Jedi (1983).

Digital HD and Disney Movies Anywhere on April 1, and coming home on Blu-ray Combo Pack and DVD on April 5. Bonus documentary, deleted scenes, interviews.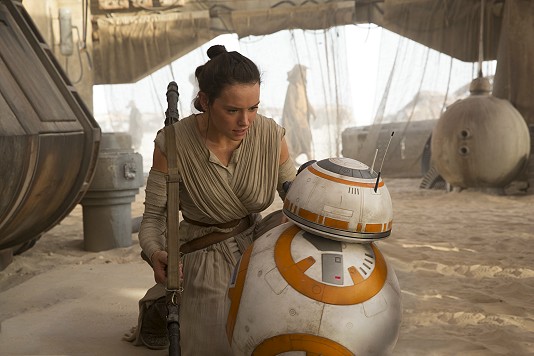 ---

Release due 6 th
web site / trailer / review




---

Cuffs Season 1 (2015)

British television crime series about police based in Brighton, England. Their lives, their work.