---
---
Note: movie release dates change considerably, which means that some films may be released several days or weeks before or after the date in the original announcements.
Movie reviews are linked to month-by-month entries and in the movie reviews index. When we receive posters, trailers, credits or official site details we put those up on info pages awaiting review.
---
Film Festivals
---
Melbourne Documentary Film Festival
July 9 to July 11
Howler Art Space, Brunswick
The Melbourne Documentary Film Festival aim is to support independent documentary filmmaking in Melbourne, Australia and around the globe.
We deliver a diverse, challenging slate of films to entertain, educate and inform, creating a memorable, world class festival experience.
---
The Volvo Scandinavian Film Festival
5 July - 3 August
Some of the most exciting and fresh movies from Sweden, Denmark, Norway, Finland and Iceland grace Palace Cinema screens around Australia.
Sydney: Tues 5 -- Wed 27 July Palace Norton Street, Palace Verona
Melbourne: Wed 6 -- Wed 27 July Palace Cinema Como, Brighton Bay, Westgarth
Canberra: Tues 12 -- Wed 27 July Palace Electric
Brisbane: Wed 13 -- Wed 27 July Palace Centro & Barracks
Adelaide: Tues 19 -- Wed 27 July Palace Nova Eastend
Hobart: Wed 20 - Wed 27 July State Cinema
Perth: Thu 21 -- Wed 3 August Cinema Paradiso

www.scandinavianfilmfestival.com
13th Arab Film Festival Australia
Cinema Nova 21 July - 12 August
AFFA is a community based and community driven film festival that brings together the best in contemporary Arab cinema to Australian audiences. AFFA aims to address the contemporary reality and frequent misrepresentation of Arab peoples and cultures by reflecting the complexity and diversity of the Arab experience. The Festival provides a critical space for alternative screen based representations of Arab subjects, cultures and narratives.
---
Hitchcock Film Festival
From 21 July
Cinema Nova
The original master of suspense, and one of the most popular and influential directors in film history, Alfred Hitchcock and his films have long been intriguing, chilling and thrilling cinema audiences. This festival presents 15 of the great director's films from the first twenty years of his Hollywood career, including classics such as PSYCHO, REAR WINDOW, NORTH BY NORTHWEST, and DIAL M FOR MURDER presented in its original 3D format! The festival also complements the release on July 21 of the documentary HITCHCOCK/TRUFFAUT, an exploration of the series of interviews conducted between the two great directors, which will be screening exclusively at Nova, Melbourne.
---
Melbourne International Film Festival
From 28 July
Celebrating 65 years, the Melbourne International Film Festival (MIFF) is thrilled to reveal a line-up of special guests including the brightest names in feature-filmmaking, award-winning documentary makers, and a huge array of Australia's finest acting and filmmaking talent.
For more information visit miff.com.au
---
Anticipated Movies
---

Due for release 07 th(AU) 20 th(US)
web site / trailer / review




---

Maggie's Plan (2015)

Maggie's plan to have a baby on her own is derailed when she falls in love with John, a married man, destroying his volatile marriage to the brilliant Georgette.

---

Release due 07 th
review, trailers, photos, links, more




---

Mike and Dave Need Wedding Dates (2016)

Hard-partying brothers Mike (Adam Devine) and Dave (Zac Efron) place an online ad to find the perfect dates (Anna Kendrick, Aubrey Plaza) for their sister's Hawaiian wedding. Hoping for a wild getaway, the boys instead find themselves outsmarted and out-partied by the uncontrollable duo. This film is seriously fun - do yourself a favour and see it! (Ali)

---

Release due 07 th
review




---

Goldstone (2016)

Indigenous Detective JAY SWAN arrives in the frontier mining town of "Goldstone" on a missing persons enquiry. What seems like a simple "light duties" investigation soon opens into a web of crime and corruption implicating the local Mayor, Mining Boss and Aboriginal Land Council.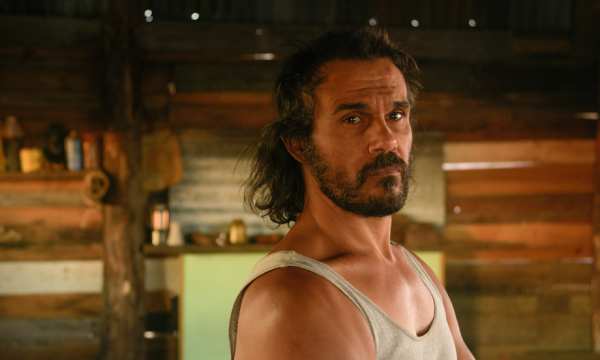 ---

Release due 07 th
review, trailers, photos, links, more




---

Septembers of Shiraz (2016)

Prior to the Iranian revolution it was a place where people of all religions were allowed to flourish. This is based on the true story of a prosperous Jewish family who abandon everything before they are consumed by the passions of revolutionarie

---

Due for release 9 th
review, trailers, photos, links, more




---

National Theatre Live - One Man, Two Guvnors (2011)

Encore screening Saturday 9 July - 1pm

Featuring a Tony Award-winning performance from host of the The Late Late Show, James Corden, the uproarious One Man, Two Guvnors was a runaway hit. Both in London's West End and on Broadway. Fired from his skiffle band, Francis Henshall becomes minder to Roscoe Crabbe, a small time East End hood, now in Brighton to collect £6,000 from his fiancée's dad. But Roscoe is really his sister Rachel posing as her own dead brother, who's been killed by her boyfriend Stanley Stubbers. Holed up at The Cricketers' Arms, the permanently ravenous Francis spots the chance of an extra meal ticket and takes a second job with one Stanley Stubbers, who is hiding from the police and waiting to be re-united with Rachel. To prevent discovery, Francis must keep his two guvnors apart. Simple.

---

Release due 14 th
trailers, photos, links, more




---

Demolition (2016)

Davis (Jake Gyllenhaal), a successful investment banker, struggles after losing his wife in a tragic car crash. Despite pressure from his father in law Phil (Chris Cooper) to pull it together, Davis continues to unravel. What starts as a complaint letter to a vending machine company turns into a series of letters revealing startling personal admissions. Davis' letters catch the attention of customer service rep Karen (Naomi Watts) and, amidst emotional and financial burdens of her own, the two form an unlikely connection. With the help of Karen and her son Chris (Judah Lewis), Davis starts to rebuild, beginning with the demolition of the life he once knew.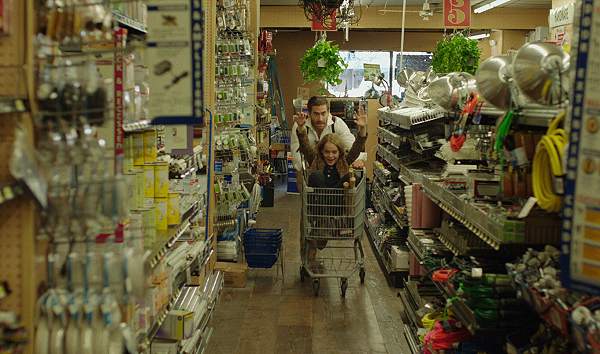 ---

Release due 14 th
trailers, photos, links, more




---

The Purge 3 Election Year (2016)

The Purge 3 reveals the next terrifying chapter of 12 hours of anarchy that is sanctioned annually by the New Founders of America. It's been two years since Leo Barnes (Frank Grillo) stopped himself from a regrettable act of revenge on Purge Night. Now serving as head of security for Senator Charlie Roan (Elizabeth Mitchell), his mission is to protect her in a run for president and survive the annual ritual that targets the poor and innocent. But when a betrayal forces them onto the streets of D.C. on the one night when no help is available, they must stay alive until dawn...or both be sacrificed for their sins against the state.

---

Release due 14 th (AU) 01th (US)
review, trailers, photos, links, more




---

Swiss Army Man (2016)

There are 7 billion people on the planet. You might be lucky enough to bump into the one person you want to spend the rest of your life with. Hank (Paul Dano) is one such guy, meeting Manny (Daniel Radcliffe) in his most desperate moment. Stranded on a desert island with no way of geting home, Hank discovers a mysterious dead body washed up on the beach. Realising that the lifeless Manny is the key to his survival, the once-suicidal Hank is forced to convince a corpse that life is worth living.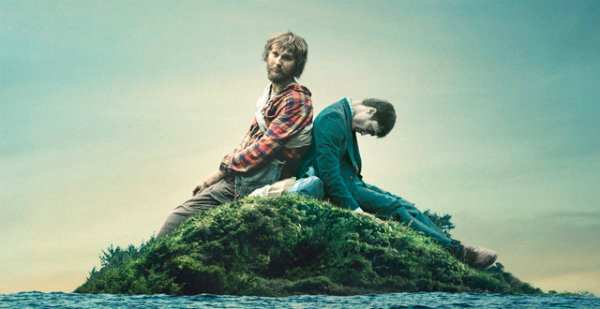 ---

Due for release 14 th (AU) 1 st (US)
review




---

Our Kind of Traitor (2016)

A British couple on holiday find themselves caught up with the Russian mob, and a mob accountant's desire to save himself and his family from imminent death.

---

Release due 15 th (USA)
review, trailers, photos, links, more




---

Ghostbusters 3: Girls vs Ghouls (2016)

A reboot of the popular 1980s film, a group of scientists band together to study paranormal activity and capture supernatural beings.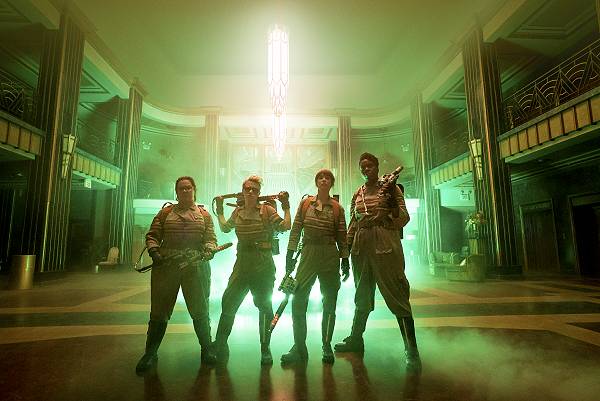 ---

rescheduled to Aug 18th
photos, links, more




---

Free State of Jones (2016)

an epic wartime action romance about one man's defiance which led to a revolution on and off the battlefield. FREE STATE OF JONES is based on the thrilling and moving true story of Newton Knight (McConaughey), a soldier who, in a time of conflict that divided a nation, flees the battlefields after being disillusioned by the horrors of war

---

Release due 21 st
review, trailer, photos, links, more




---

Love & Friendship (2016)

Set in the 1790s, Love & Friendship follows the deliciously scheming and manipulative Lady Susan Vernon (Kate Beckinsale). Aided and abetted by her loyal friend Alicia Johnson (Chloe Sevigny), Lady Susan is on a mission to find a husband for herself and her long-suffering daughter Frederica. But two young men, the handsome Reginald DeCourcy (Xavier Samuel) and wealthy Sir James Martin (Tom Bennett), severely complicate their plans. Based on the novella Lady Susan by Jane Austen

---

Release due 21 st
review,trailer, photos, links, more




---

My Fair Lady (1964)

MY FAIR LADY is a gloriously witty adaptation of the Broadway musical about Professor Henry Higgins (Rex Harrison), who takes a bet from Colonel Pickering (Wilfrid Hyde-White) that he can transform unrefined, dirty Cockney flower girl Eliza Doolittle (Audrey Hepburn) into a lady, and fool everyone into thinking she really is one, too! He does, and thus young aristocrat Freddy Eynsford-Hill (Jeremy Brett) falls madly in love with her. But when Higgins takes all the credit and forgets to acknowledge Eliza's efforts, Eliza angrily leaves him, causing Higgins to realise he can't live without her.

Based on George Bernard Shaw's Pygmalion.

Screening as part of Cinema Nova's Nova Iconic programme and selected theatres in Australia and New Zealand.