---
---
Note: movie release dates change considerably, which means that some films may be released several days or weeks before or after the date in the original announcements.
Movie reviews are linked to month-by-month entries and in the movie reviews index. When we receive posters, trailers, credits or official site details we put those up on info pages awaiting review.
---
Film Festivals
---
63rd Sydney Film Festival
8 - 19 June 2016
Sydney Film Festival is one of the world's longest-running film festivals, and is a major event on the New South Wales cultural calendar. The 12-day Festival screens feature films, documentaries, short films and animation from around the world in venues across the city. The Sydney Film Festival Hub at Town Hall features exhibitions, talks, parties, entertainment, a discount ticket booth and more.
Sydney Film Festival operates year-round via the Travelling Film Festival, Australia's longest-running touring event, which visits 19 different regional locations around the country.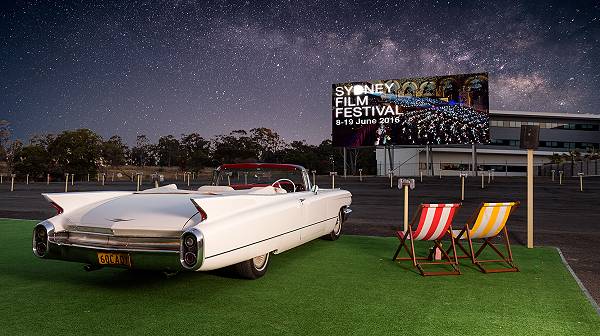 ---
Scorsese
26 May - 18 Sept
From Thursday 26 May 2016, SCORSESE tours audiences through the breadth of Martin Scorsese's work. From his early experimental beginnings through to his award-winning feature films, working methods and key creative collaborations, as well as his personal motivations and passions, SCORSESE offers insight into Scorsese's career as an unparalleled screen stylist and a tireless champion of cinema. Curated by the Deutsche Kinemathek - Museum for Film and Television, Berlin, the exhibition draws on the riches of Scorsese's personal collection and recollections, and demonstrates a relentless and accelerating work ethic over almost six decades --with no signs of slowing down.
Exclusive to Melbourne
acmi.net.au/scorsese
#SCORSESEacmi

---
Anticipated Movies
---

Release due 02 nd
review, trailer, photos, links




---

Money Monster (2016)

In the taut and tense thriller Money Monster, Lee Gates (George Clooney) is a bombastic TV huckster whose popular financial network show has made him the money guru of Wall Street. But after he hawks a high tech stock that mysteriously crashes, an irate investor (Jack O'Connell) takes Gates,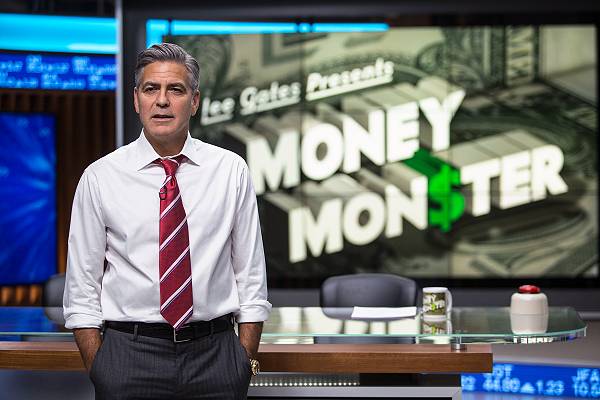 ---

Release due 2 nd
trailers, photos, links, more




---

Bastille Day (2016)

An American pickpocket (Richard Madden) living in Paris who finds himself hunted by the CIA when he steals a bag that contains more than just a wallet. Sean Briar (Idris Elba), the field agent on the case, soon realises that Michael is just a pawn in a much bigger game and is also his best asset to uncover a large-scale conspiracy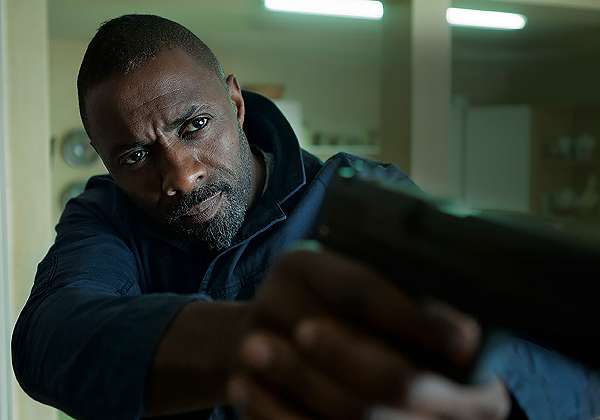 ---

Release due 02 nd
trailer, photos, links, more




---

Queen of the Desert (2015)

A chronicle of Gertrude Bell's life, a traveler, writer, archaeologist, explorer, cartographer, and political attaché for the British Empire at the dawn of the twentieth century.

---

Release due 02 nd
trailer / no more info




---

God Willing (2015)

GOD WILLING is the hilarious story of an atheist surgeon with a God-complex, a charismatic priest, a dysfunctional family and an announcement that takes everyone by surprise. Starring Marco Gallini and Alessandro Gassman.

---

Release due 3 rd
trailers, photos, links, more




---

Urge (2016)

A weekend getaway takes a dangerous turn when a mysterious nightclub owner (Pierce Brosnan) introduces a group of friends to a new designer drug. Stripped of their inhibitions, they start living out their wildest fantasies - but what starts out as a fun night of partying quickly turns deadly.

---

for release 9 th
review, links, movie photos, trailer
IMDB

---

Teenage Mutant Ninja Turtles: Out Of The Shadows

Welcoming back our favourite heroes in a half shell; Michelangelo, Leonardo, Raphael, Donatello and the gorgeous Megan Fox to our screens.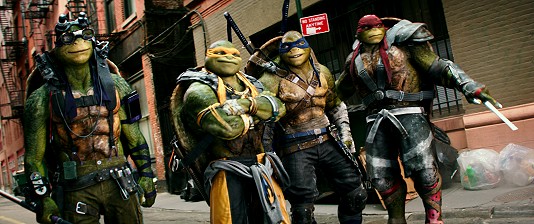 ---

for release 9 th
review, trailer, photos, links /

---

Warcraft

WARCRAFT is a 3D epic adventure of world-colliding conflict based upon Blizzard Entertainment's globally-renowned universe.

---

Release due 9 th
trailer / photos, links, more




---

The Conjuring 2 (2016)

another real case from the files of renowned demonologists Ed and Lorraine Warren.. Reprising their roles, Oscar nominee Vera Farmiga and Patrick Wilson star as Lorraine and Ed Warren, who, in one of their most terrifying paranormal investigations, travel to north London to help a single mother raising four children alone in a house plagued by malicious spirits.

---

Release due 9 th
review, trailer, photos, more




---

Hello, My Name is Doris (2016)

Doris (Sally Field) has grown past her prime in the service of her mother. Now with her mother dead, she is becoming interested in stepping out of her life. Exclusive to Cinema Nova

---

Release due 09 th
review, trailers, photos, links, more




---

A Perfect Day (2015)

A group of aid workers tries to remove a cadaver from a well in an armed conflict zone. The body was thrown into the well to contaminate the water and cut the water supply to the local population.But circumstances soon turn a simple task into an impossible mission. The workers cross the frenzied war landscape like guinea pigs in a maze, and there might be no way out. A war inside another war, in which the only enemy could be irrationality. The crisis they're trying to solve is humanitarian, but they're only human. Humor, drama, tenderness, routine, danger, hope: it all fits into a perfect day. This film's only genre is life itself. Like a Russian doll, it's a drama inside a comedy, inside a road movie, inside a war movie.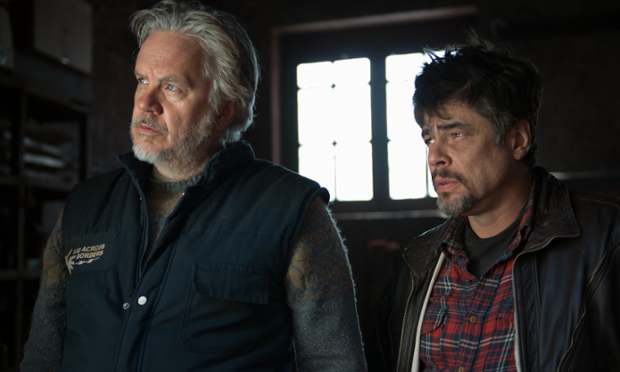 ---

Release due 16 th
review, trailer, photos, links, more




---

Me Before You (2016)

Taking a job at the local "castle," Louisa (Emilia Clarke) becomes caregiver and companion to Will Traynor (Sam Claflin), a wealthy young banker who became wheelchair bound in an accident two years prior, and whose whole world changed dramatically in the blink of an eye.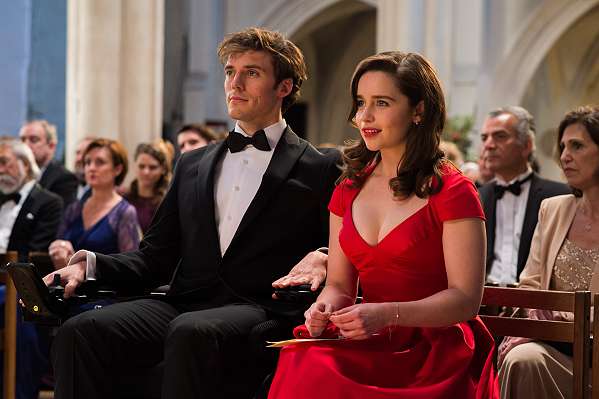 ---

Release due 16 th
review, trailer, photos, links, more




---

Finding Dory (2016)

The friendly-but-forgetful blue tang fish reunites with her loved ones, and everyone learns a few things about the real meaning of family along the way

---

Release due 23 rd
review, trailer, photos, links, more




---

Independence Day: Resurgence (2016)

Using recovered alien technology, the nations of Earth have collaborated on an immense defense program to protect the planet. But nothing can prepare us for the aliens' advanced and unprecedented force.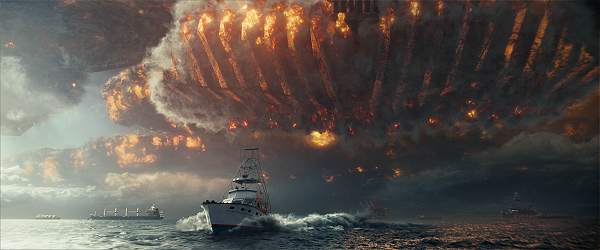 ---

Release due 23 rd
review, trailer etc




---

Mustang (2015)

Early summer in a village in Northern Turkey. Five free-spirited teenaged sisters splash about on the beach with their male classmates. Though their games are merely innocent fun, a neighbour passes by and reports what she considers to be illicit behaviour to the girls' guardians. The family overreacts, removing all "instruments of corruption," like cell phones and computers, and essentially imprisoning the girls, subjecting them to endless lessons in housework in preparation for them to become brides in arranged marriages. Turkish language, English subtitles.

---

Release due 23 rd
trailer / no more info




---

The Shallows (2016)

A suspenseful thriller starring Blake Lively that taps into one of man's most primitive fears. This is a story that will affect anyone who has ever stepped foot into the ocean. Who does the water really belong to: humans or monster?

---

Release due 23 rd
trailers, photos, links, more




---

Everybody Wants Some (2016)

A spiritual sequel to Dazed and Confused set in the world of 1980 college life, Everybody Wants Some!! is a comedy that follows a group of friends as they navigate their way through the freedoms and responsibilities of unsupervised adulthood. Get ready for the best weekend ever.

---

Release due 23/30 th
trailers, photos, links, more




---

Ice Age Collision Course (2016)

Scrat's epic pursuit of the elusive acorn catapults him into the universe where he accidentally sets off a series of cosmic events that transform and threaten the Ice Age World. To save themselves, Sid, Manny, Diego, and the rest of the herd must leave their home and embark on a quest.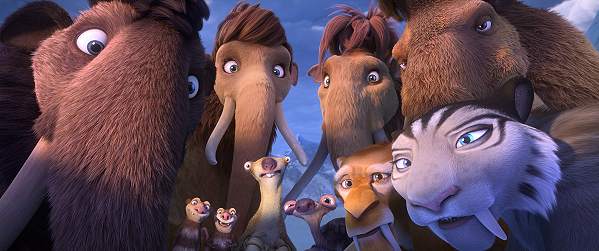 ---

Release due 26 th
trailers, photos, links, more




---

Moloki The Story of Father Damien (1999)

CINEMA NOVA TRIBUTE SCREENING Melbourne
Paul Cox tribute screening of MOLOKAI: The Story Of Father Damien. Celebrate the life and work of the late Paul Cox (1940-2016), a maverick filmmaker who made Melbourne his home after emigrating from the Netherlands. Renown for an acclaimed body of work including Innocence, Man Of Flowers, My First Wife and A Woman's Tale, Cinema Nova is proud to present this special event screening of MOLOKAI to recognise the enormous contribution Cox made to Australian screen culture.
MOLOKAI: The Story Of Father Damien is the true story of a 19th century priest who volunteered to go to the island of Molokai, to console and care for the lepers. Starring David Wenham, Derek Jacobi, Kris Kristofferson, Alice Krige Leo McKern, Sam Neill, Peter O'Toole, Tom Wilkinson and Aden Young.

---

for release 30 (AU) 17 th (US)
review, trailers, photos, more information

---

Central Intelligence

Kevin Hart stars as a former high-school sports star now living a quiet life as an accountant. He is contacted by a class-mate who was bullied and humiliated in school, but who has now grown up to be a bad-ass CIA contract killer played by none other than ... The Rock. Turns out he needs our accountant's help to foil a plot to see classified military secrets.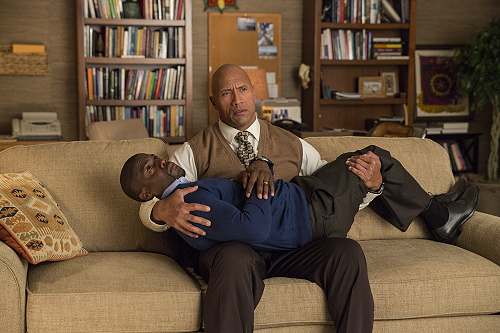 ---

for release 30 th
Trailer /

---

Belle and Sebastian: The Adventure Continues

The beloved story of a boy and his dog continues. All the village is celebrating the end of the war. Belle and Sebastian eagerly await the return of Angelina. When news reaches them that her plane has crashed in the forest, the village mourns her - except for Sebastian's Grandfather, César.
Believing that Angelina is alive, he seeks out a man to help them find her. However, before they can rescue Angelina they will have to face great danger and confront a secret that will change Belle and Sebastian's lives forever.

---

Release due 30 th
trailer, photos, links, more




---

The Legend of Tarzan (2016)

It has been years since the man once known as Tarzan (Skarsgård) left the jungles of Africa behind for a gentrified life as John Clayton III, Lord Greystoke, with his beloved wife, Jane (Robbie) at his side. Now, he has been invited back to the Congo to serve as a trade emissary of Parliament, unaware that he is a pawn in a deadly convergence of greed and revenge, masterminded by the Belgian, Captain Leon Rom (Waltz). But those behind the murderous plot have no idea what they are about to unleash. (May be rescheduled to 7 July 2016)

---

Release due 30 th
review, photos, links, more




---

Goldstone (2016)

Indigenous Detective Jay Swan (Aaron Pedersen) arrives in the frontier town of Goldstone on a missing persons enquiry. What seems like a simple "light duties" investigation opens into a web of crime and corruption. Jay must pull his life together and bury his personal differences with young local cop Josh (Alex Russell), so together they can bring justice to Goldstone.

---

Release due 30 th
review, trailer, links




---

The Wait aka L'attesa (2015)

Set against the rugged Sicilian countryside, this dazzling and emotionally rich debut feature from Italian wunderkind Piero Messina, who previously worked as assistant director on Paolo Sorrentino's Oscar-winning The Great Beauty, tells of a stirring encounter between two women from different generations.

---

Due for release 30 th
review, trailer, links




---

The Measure of a Man (La loi du marché) (2015)

A middle-aged man, looking for work, tries to keep his family and his life together under difficult conditions.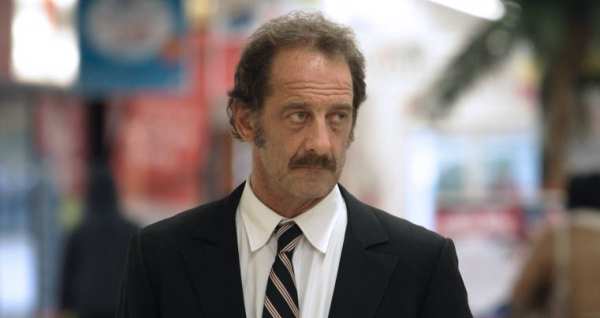 ---

Due for release 30 th
review, trailer, info




---

Mr Gaga (2015)

Ohad Naharin is one of the most prominent, innovative and productive choreographers in the world. The film follows Naharin between Japan, Holland, Sweden and Israel - through the uncompromising work with dancers and draws a unique portrait of the 60-year old artist at the most critical point of his personal life.

Playing now at NOVA cinema Melbourne, New Farm cinema Brisbane and State Theatre Hobart
---
DVDs/BluRay/OnDemand
---

Release due 01 st
web site / review




---

Murder The Complete Series (2016)

BBC's BAFTA Award winning 4-part series, MURDER, throws a stark and unsettling light on four separate cases titled Joint Enterprise, The Third Voice, Lost Weekend and The Big Bang. Rich in forensic and psychological detail, with a unique depth of characterisation, each of the films pick apart a murder in all its terrible complexity, hearing the story from every angle and casting the viewer as a jury-member forced to decide on guilt and innocence. Mixing techniques of documentary with the power, invention and breathtaking visuals of drama, these haunting and graphic 'whodunits' live long in the mind.